Scene Unseen II 9th May - 1st July 2008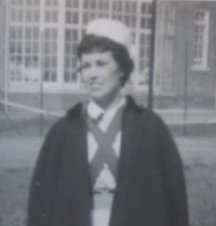 Dedication: For John Berger, whose poetic words allowed me to take my mother to the shop where she brought my first easel and where I happened across Gordon House, who smiled and gently offered sound words of advice.
Published by Frances Newman and UCLH Arts
Copyright Frances Newman & UCLH Arts
Designed by Jeff Jackson
ISBN 978 - 0 - 9555689 - 1 - 6

All rights reserved. No part of this publication may be reproduced, stored in a retrieval system or transmitted, in any form or by any means, electronic, mechanical, photocopying, recording or otherwise, without prior permission of the publishers. Such permission, if granted, is subject to a fee depending on the nature of the use.

Printed in Great Britain by Cantate ~ part of the John Good Group Cantate, Culvert Place, London, SW11 5DZ

The catalogue was produced with the financial assistance of the Friends of UCLH.
Acknowledgements: This exhibition has been made possible with the help, support, advice and encouragement of many people, We would like to thank;

The numerous staff members who allowed Frances to quietly observe them as they went about their everyday but vital tasks; Guy Noble and UCLH Arts for their invaluable and encouraging support; Dr Gillian Vaughan Hudson, Cynthia Burton and the Friends of UCLH whose unstinting support and workshop funding helped fill the gap left by the failure of the Arts Council to part finance the project; Cecily Sash; Ron Heisler; Eric Rimmington and Mary Michaels; Margaret Corcoran; Simon Terry; Chris Stephenson; Roy Hunt, Luke Dent-Jones, Jason Maclaren and everybody at Cantate Printers and Keith Andrews and his team at Pendragon Fine Art Framers.
Go to Page 2, 3, 5, 6, 7, 8, 9, 10, 11, 12, 13, 14, 15, 16, 17, 18, 19, 20, 21, 22, 23, 24, 25, 26, 27, 28, 29, 30, 31, 32, 33, 34, 35, 36,
For further information or to obtain a printed copy of this catalogue (£2 plus p&p) email : guy.noble@uclh.nhs.uk or francesjayne@hotmail.com

Designed by Jeff Jackson: Web Manager: Plan B Websites